Walkabout, Part Two
It's a foggy morning today, a little cold, so grab your jacket. The clouds look like they want to clear though, so perhaps we'll see some sun later. It's been about a month and my morning walk in the park has now become a run. :) Feeling healthier already, and spring is already coming to San Diego. C'mon, let's go see. I'll go get a head start and meat you outside the Presido.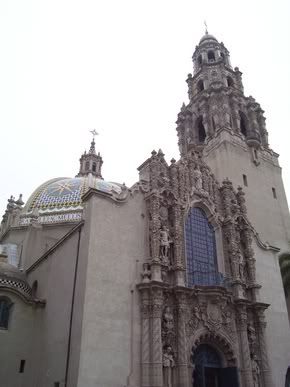 There you are. All ready? Okay. First, here's some info on the park that I didn't get to give you last time we were here. They keep a calendar there with events and have a park map for you if you ever want to come back and explore on your own.
http://www.balboapark.org
You all wanted to see all those things I showed you at New Year's once they were open again, so today, let's make it the Arboretum!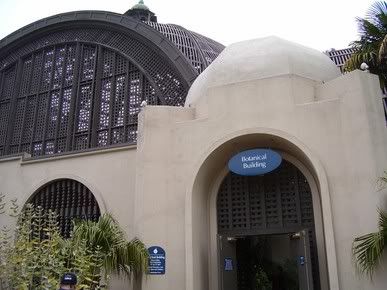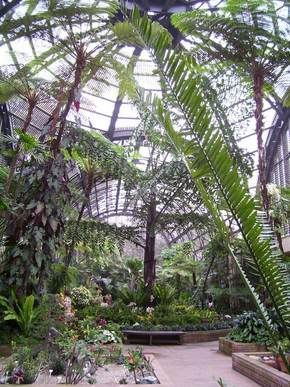 Don't forget to look up!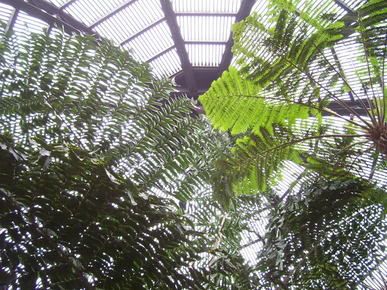 Can you hear that fountain over in the distance? Let's go take a look!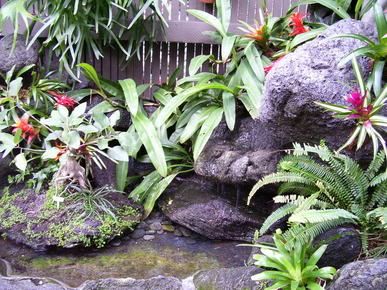 Wow, take a look at that staghorn! Beautiful!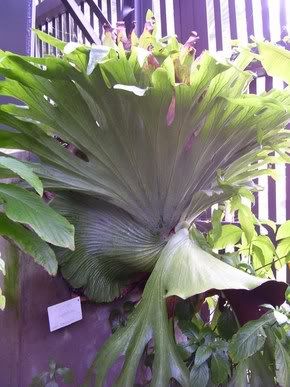 I love this little fountain with the bonsai trees...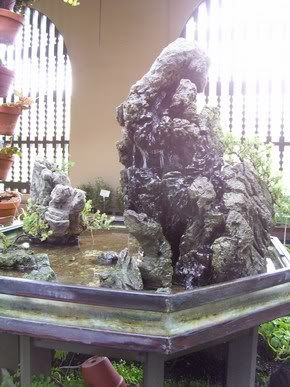 But now, the REAL reason we're here... the orchids!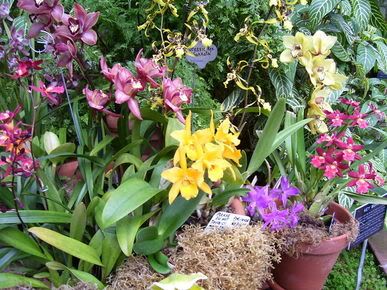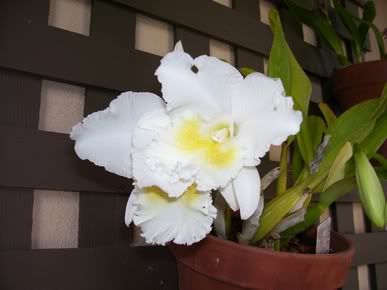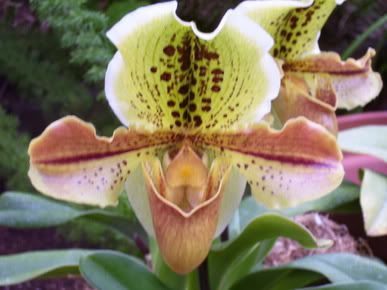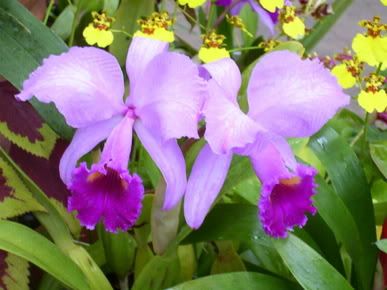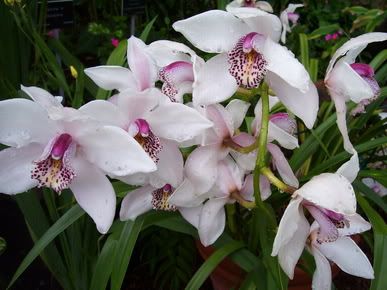 Sick of orchids yet? :wink: Me neither!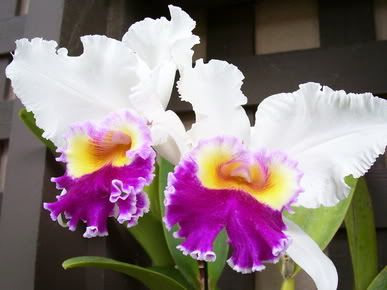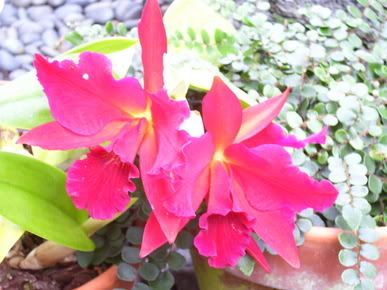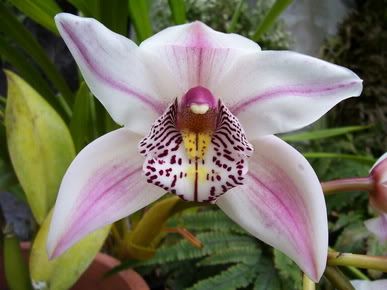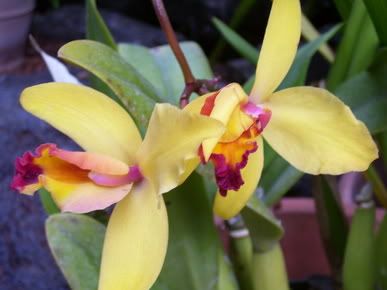 Gorgeous huh!? Just had to share that with all of you now that they're finally starting to bloom. I love this place!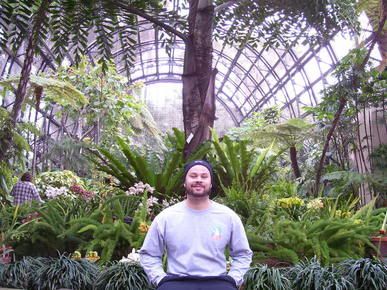 Alright, let's step outside and see a few more sights around here...
No waterlilies yet, but the goldfish and coy are all doing well it appears.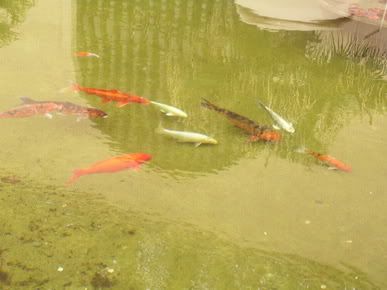 There's our mariachi man. He's out here every Sunday. He says that he used to play out here with a group of 6, and he is the only one left. He will be out here every weekend until his voice has finally stopped.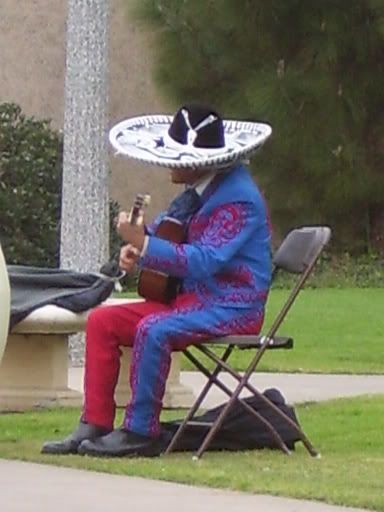 There's the statue of Balboa. Pretty scary! :shock: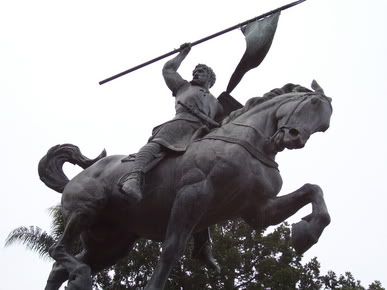 Even scarier!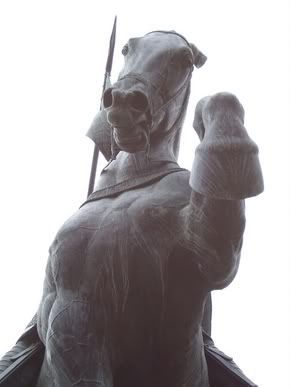 And here's the scariest! :shock: (really, do they have to make them so anatomically correct?) :lol: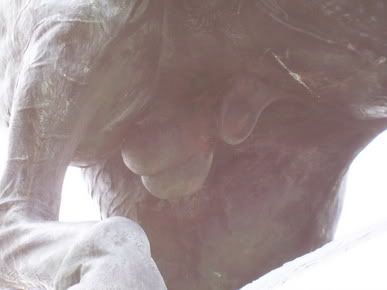 Let's walk out through palm canyon and see some of the foliage in the park. There are apple blossoms in bloom up by the fountain, and down here, the bananas are already putting out fruit!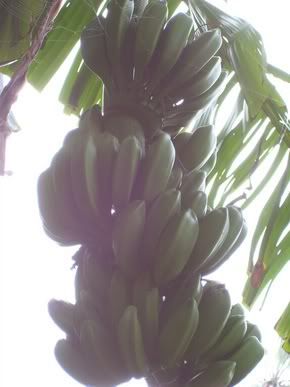 And over here by the bridge, before we go, you can see that the cherry blossoms are finally in bloom!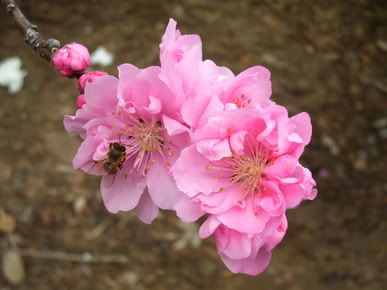 There you are! Till we meet again for our next walk then friend! I'll leave you with this shot of me out at Coronado Beach yesterday. Maybe we'll go on a walk there someday too. :wink: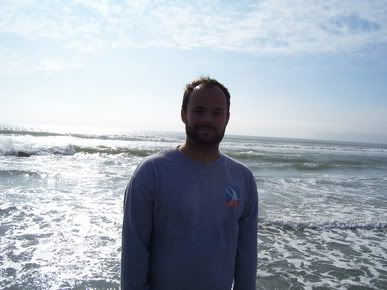 Have a great week!